Ready for ESG and SRI Investing?
Published on
ESG (environmental, social and governance) and SRI (socially-responsible investing) investing have gone from buzzwords to very in-demand investment themes. Indeed, an increasing number of high-net-worth investors are gravitating toward the idea that they can better align their investments with their values. After all, many of these same people are already incorporating sustainable practices in other areas of their life, such as food, energy, recycling, transportation, etc., so it's no surprise that when it comes to their investments, everyone is talking about ESG and SRI.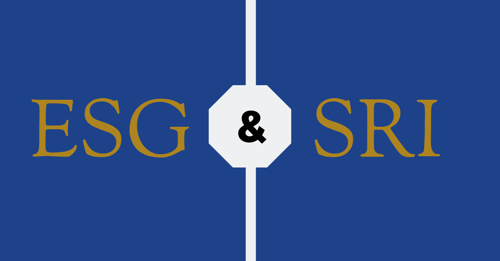 As an advisor, if you haven't been asked about ESG/SRI investment options yet, it's probably only a matter of time!
Demand for impact investments (those generating positive social and environmental impacts) in general is strongest among younger investors such as Generation Xers and Millennials. According to a recent survey1 by Morgan Stanley, 61% of Millennials surveyed have made at least one sustainable investment action in the past year. They are also twice as likely to make sustainable investments than the average investor.2
This is significant because as the offspring of Baby Boomers, Millennials are poised to inherit a staggering level of wealth.
Over the next three decades, it is estimated that approximately $30 trillion of wealth will be passed to the Generation X and Millennial generations.

3
Estimates like this are often taken from research from organizations such as the Boston College Center on Wealth and Philanthropy4, which values Baby Boomer's current wealth around $20 trillion. This money should continue growing over the next few decades until a considerable portion of it becomes inheritance. This shift in capital is being called the "Great Wealth Transfer."
So where does this leave us? At Dana, we have a strong history in managing Social ESG investment strategies for clients. We also sub-advise the Eventide Limited Term Bond Fund (ETIBX) and recently became the investment advisor for the Dana Epiphany ESG Equity Fund (ESGIX). We encourage you to contact us if interested in learning how these funds can help meet the needs of your clients.
The universe of acceptable investments for the Fund may be limited as compared to other funds due to the Fund's ESG investment screening. Because the Fund does not invest in companies that do not meet its ESG criteria, and the Fund may sell portfolio companies that subsequently violate its screens, the Fund may be riskier than other mutual funds that invest in a broader array of securities.
The Eventide Limited Term Bond Fund (ETIBX) is distributed by Northern Lights Distributors, LLC. Unified Financial Securities, LLC. and Northern Lights Distributors, LLC. are under common control.
2,3 https://www.cbinsights.com/research/impact-investing-millennials-fintech/
1,4 The links above open new windows that are not part of www.danafunds.com.