Five Stats That Put Innovation and Disruption in Perspective
Published on
Disruption and innovation are the very fabric of the American economy. So it's little wonder that investors get excited about disruptive trends.
But once in a while, it's worth taking a pause to put current disruption and innovation in perspective. Not only because the statistics can be eye popping, but because they help investors see the bigger picture, and take a long term view with stocks.
With that in mind, we offer a few short, simple statistics that put a few recent innovative and disruptive trends in perspective. The innovations are well known, but the statistics offer perspective on how far the trends have come, and how far they can still push forward.
Our investment team will share other stats like these from time to time, to keep innovation and long-term investing in perspective. For now, consider the following:
Digital advertising: For years, advertisers doled out big production budgets on Super Bowl ads, and for good reason: it was the highest impact event. But this year, it brought a little more than 100 million viewers. Digital advertising has changed the game, with an advertiser able to reach 2.5 billion global users across Facebook's platform.


Video Streaming: Until just a few years ago, a few providers – Comcast, AT&T and Charter – had a stronghold on pay-TV. Collectively they have roughly 55 million video subscribers. Much has changed with video streaming. More than 400 million subscribers are now paying for the top three streaming services of Netflix, Amazon Prime Video and Disney Plus.


Drug and Pharmaceutical Innovation: Biotech and pharmaceutical companies are innovating at arguably the most impressive clip in the history of medicine. A sign of that innovation is in FDA drug approvals: The FDA approved 59 approvals in 2018, a record. Perhaps more impressive, the last three calendar years saw the highest number of approvals of any year since 1996.


5G: If your phone is running on a 4G network, it probably seems pretty fast. Think again. 5G is 100 times faster. This stat, courtesy of Vxchnge, puts this in more perspective: 4G technology is fast enough to download a 3 GB movie in roughly 27 minutes. With 5G, that same movie will need only 35 seconds to download.*


ESG: Disruption is part of our own industry too. We see it in ESG investing, which has really taken hold the last two years. Consider the following: Flows into sustainable open-end funds and ETFs totaled $51.1 billion, more than double the flows of 2019 and almost 10 times as much as 2018.
While each of these trends are well known, they put the magnitude in perspective. We hope they keep you – or your clients – excited about equity investing over the long term.
* https://www.vxchnge.com/blog/5g-statistics


DANA LARGE CAP EQUITY FUND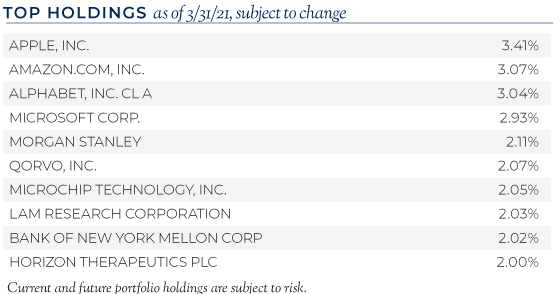 DANA EPIPHANY ESG SMALL CAP EQUITY FUND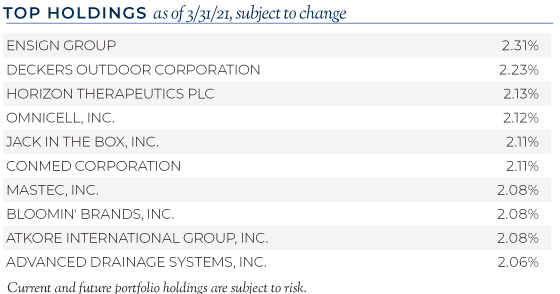 DANA EPIPHANY ESG EQUITY FUND