The Business Roundtable's New Standard for Corporate Responsibility
Published on
On Monday, August 19, 2019, the Business Roundtable, a group of chief executive officers from nearly 200 U.S. corporations, issued a statement1 proposing a new definition of the purpose of a corporation. This new vision included heightened corporate responsibilities toward employees, customers, suppliers, communities and the environment, rather than strictly looking to maximize profits and shareholder monetary value. The statement was signed by 181 CEOs including the heads of Apple, JPMorgan Chase and Amazon.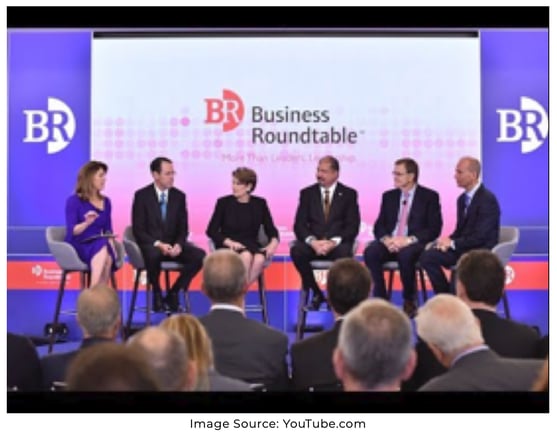 The accompanying press release2 elaborates further, stating, "Since 1978, Business Roundtable has periodically issued Principles of Corporate Governance. Each version of the document issued since 1997 has endorsed principles of shareholder primacy – that corporations exist principally to serve shareholders. With today's announcement, the new Statement supersedes previous statements and outlines a modern standard for corporate responsibility."
The Business Roundtable's press release also called upon investment managers like Dana to support corporations that invest in their employees and communities. This is music to our ears. We have long believed that short-term profit maximization is a poor business strategy.
People, culture, governance and sustainably-oriented business models are as essential as competitive moats and industry growth. Over the last few years, we have seen signs of other investment managers embracing Dana's stakeholder-oriented approach, but there is a long road ahead. We welcome this shift, as we believe it can produce higher returns for our clients.
In a dynamic and divisive sociopolitical environment, corporations have the means and responsibility to become society's role models. This is the challenge of the next decade and beyond, and we believe companies that embrace this challenge will thrive.
If you would like to be notified when we release new market insights, please fill out the form on the right, "Stay up to date with current market trends," and we will send you an email.
---
1 https://opportunity.businessroundtable.org/ourcommitment/
2 https://www.businessroundtable.org/business-roundtable-redefines-the-purpose-of-a-corporation-to-promote-an-economy-that-serves-all-americans
The links above open new windows that are not part of www.danafunds.com.
---
Dana Large Cap Equity Fund top-ten holdings as of June 30, 2019: Apple, Inc. (2.24%), Microsoft Corp. (2.21%), Alphabet, Inc. Class A (2.13%), Facebook, Inc. (2.12%), Stryker Corp. (2.10%), CDW Corp. (2.09%), Thermo Fischer Scientific, Inc. (2.07%), Zebra Technologies Corp. (2.04%), Broadcom, Inc. (2.03%), Comcast Corp. (A) (2.02%).
Dana Small Cap Equity Fund top-ten holdings as of June 30, 2019: Boot Barn Holdings, Inc. (2.03%), Rudolph Technologies, Inc. (2.02%), Southwest Gas Corp. (2.01%), Outfront Media, Inc. (2.01%), EastGroup Properties, Inc. (1.99%), CoreSite Realty Corp. (1.98%), ANI Pharmaceuticals, Inc. (1.91%), Chesapeake Utilities Corp. (1.91%), Rapid7, Inc. (1.91%), Stag Industrial, Inc. (1.90%).
Dana Epiphany ESG Equity Fund top-ten holdings as of June 30, 2019: Amazon.com (3.54%), Microsoft Corp. (3.13%), Apple, Inc. (3.08%), Visa, Inc. (3.04%), American Express Co. (2.89%), Nexterra Energy, Inc. (2.87%), Intel Corp. (2.80%), Automatic Data Processing (2.58%), PepsiCo, Inc. (2.55%), Mastercard, Inc. Class A (2.47%).